Forged Elbow Manufacturer
ANSI B16.11 Stainless Steel Forged Elbows, Hastelloy Socket Weld Elbows, Nickel High Pressure Forged Elbows, Monel 90° Elbows, Inconel 45° Elbows, ASTM A182 Duplex Steel Threaded Elbows Supplier in Mumbai, India.
Rajendra Steel Centre is one of the best the leading manufacturers, supplier and exporter of good quality 
Forged Fitting Elbow
to our clients. We are offering these Elbows in various sizes, materials, grades, standards and dimensions as per the industrial needs. We are offering the quality Forged Fitting Elbow that meet the national, international and industrial quality standards. We also provide these Elbows in customized forms as per the requirements of our customers.
Monel 90 Degree Forged Elbows, Inconel 45 Degree Forged Elbows, Duplex Steel High Pressure Forged Elbows at Best Price, ASME SA182 Stainless Steel Forged Elbows Exporter, Buy Nickel Forged Elbow, Cupro Nickel Forged Elbows Manufacturer in India.
We Rajendra Steel Centre are amply appreciated for giving a standard Forged Fitting Elbow that offers complete satisfaction service to our industry clients. These Elbows possess life-long durability and thus serve for a longer time period. All our offered range of Elbows are exclusively corrosion resistant form various corrosive agents present in the harsh atmosphere and exhibits good formability. We make our Elbows available in different alloys, materials and grades to make it reliable in various reducing conditions and hostile environments. We are supplying Elbows in all different grades and materials that fulfill the demands of clients and the industry. Our Company offers Forged Fitting Elbow that has robustness, higher toughness, , anti-corrosiveness. Our Elbows has excellent weldability. Rajendra Steel Centre have well-equipped manufacturing unit to fulfil all demands of the client in the minimum time. We provide with dimensionally accurate Elbows to the clienteles
We have hired well-qualified expert team to supervise each step of a manufacturing procedure for ensuring the fabricated Elbow is perfectly getting designed and developed in standard rigid structure in accordance with making proper use of tools. We offer these Fitting Elbows at the most reasonable price. Our team ensures that each Fitting Elbow has standard thickness and a sensible structure for providing perfect fitting. We are well known in the filed as the acknowledged manufacturer that have completely upgraded modern manufacturing tools and qualified professional team to supervise the production process. All the checks are strictly performed under the observation of our expert team. Rajendra Steel Centre offers premium packaging in which the ordered
Forged Fitting Elbows
 is wrapped from the suitable standard packaging materials We offer safe delivery of our Elbows to the clients doorsteps in given time period.
Standard Specification For Forged Elbows
| | |
| --- | --- |
| Dimensions | ASME 16.11, MSS SP-79, 83, 95, 97, BS 3799 |
| Size | 1/8" NB to 4" NB (Socketweld & Screwed-Threaded) |
| Type | Socketweld Fittings, Screwed-Threaded Fittings |
| Pressure Rating | Threaded End-2000lb/ 3000lb/ 6000lbs Socket-weld End-3000/ 6000/ 9000lbs |
| Forged Fittings Thread | NPT, BSPT, BSPP |
| | | |
| --- | --- | --- |
| | Forged Elbow | ASTM A182 Forged Elbow, Forged Elbow Stockist, Forged 90 Degree Elbow, ANSI B16.11 Forged Elbow, Forged 45 Degree Elbow, ASME SA182 Forged Elbow, Forged Elbow Supplier in Mumbai, India. |
| | Socket Weld Elbow | ASTM A182 Socket Weld Elbow, Socket Weld Elbow Stockist, Socketweld 90 Degree Elbow, ANSI B16.11 Socket Weld Elbow, Socket Weld 45 Degree Elbow, ASME SA182 Socket Weld Elbow, Socketweld Elbow Supplier in Mumbai, India. |
| | Threaded Elbow | ASTM A182 Threaded Elbow, Threaded Elbow Stockist, Threaded 90 Degree Elbow, ANSI B16.11 Threaded Elbow, Threaded 45 Degree Elbow, ASME SA182 Threaded Elbow, Threaded Elbow Supplier in Mumbai, India. |
Forged Elbows Price List in India
| Price of Forged Elbows manufacturer in India | Socket weld Elbows Price in India (INR) | Threaded Elbows Price in UAE Dirham |
| --- | --- | --- |
| Forged Elbow | 157.82 | UAE Dirham 8.15 |
| Socket weld Elbows | 1650.72 | UAE Dirham 85.29 |
| Threaded Elbows | 1627.97 | UAE Dirham 84.12 |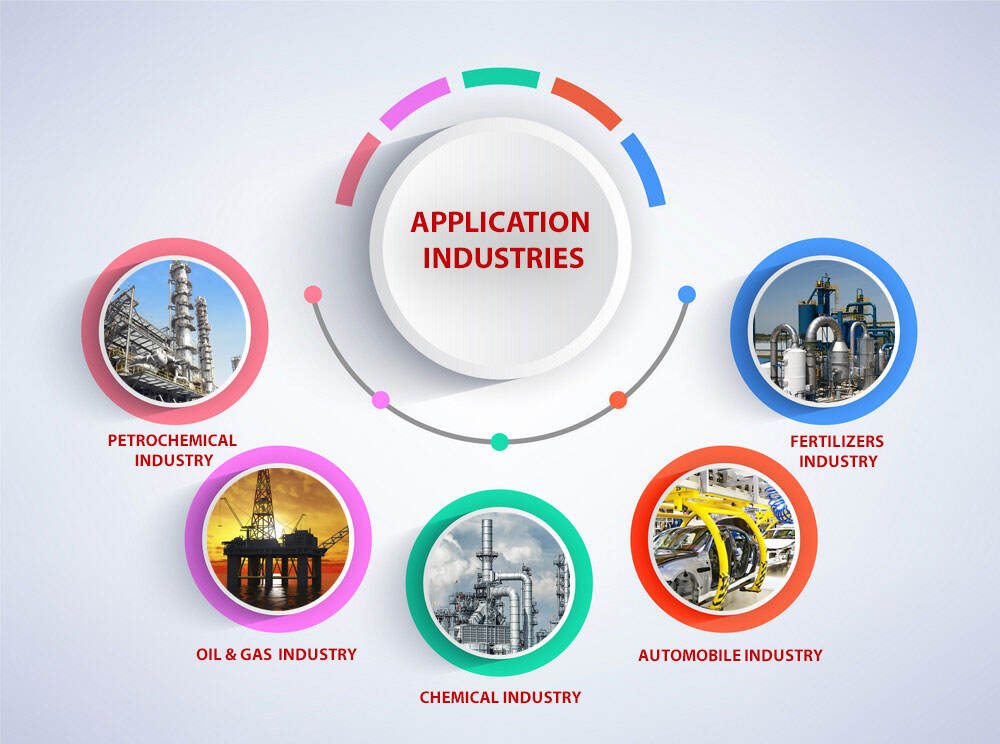 other types of Forged Elbows
Stainless Steel Threaded / Socket Weld Elbow
ASTM A182 SS Threaded Elbow
Nickel Forged Socket Weld Elbow
Duplex Steel Forged Elbow
Monel Forged Socket Weld Elbow in India
ANSI B16.11 Nickel Socket Weld Elbow
Stainless Steel Threaded Elbow
ASME B16.11 Forged Elbow
Super Duplex Steel Socket Weld Elbow
Duplex Steel Socket Weld 90 Deg Elbow
Monel Industrial Forged Elbow
High Pressure Forged Cupro Nickel Elbows
Threaded 90 Deg Elbow Stockist
Forged Elbow Exporter in Mumbai
Socket Weld Elbow
Hastelloy Threaded 45 Degree Elbow
Stainless Steel Forged 45 Degree Elbow Suppliers
Screwed Elbows
Popular Searches For High Pressure Forged Elbows
b16.11 ss Forged elbow pressure rating, ansi 3000 monel Socket Weld elbow pressure rating, nickel class 9000 screwed elbows pressure rating, A Wide Range Of the Best Quality Forged elbows, nickel Forged elbows price list, stainless steel Threaded elbows definition, asme b16.11 inconel class 3000 Forged elbow, hastelloy class 6000 Forged elbows, ss Socket Weld 45 Degree dimensions, cupro nickel Forged elbows price, asme b16.11 ss Forged elbows, Socket Weld pipe elbow dimensions, Threaded elbows dimensions, duplex steel Threaded elbow dimensions chart, 3000 lb super duplex steel Socket Weld elbows stockist in mumbai, class 300 Threaded elbows pressure rating, Forged 90 Degree elbows definition, Socket Weld stainless steel elbows, nickel Socket Weld elbow hot forging process, monel Forged elbow drop forging process, class 3000 elbows pressure rating, 150# stainless steel Socket Weld elbows Manufacturer in india, class 3000 Threaded elbows pressure rating, stainless steel Screwed elbows Supplier in India.
Export Destinations For Forged Elbows
Greece, Austria, Ukraine, Azerbaijan, Pakistan, Libya, Turkey, Belgium, Hungary, Zimbabwe, Serbia, Australia, Denmark, Finland, Hong Kong, Yemen, Namibia, Italy, Iraq, China, Puerto Rico, Taiwan, Tibet, Czech Republic, Egypt, Tunisia, Israel, Angola, Kenya, Belarus, Estonia, Costa Rica, Peru, United Kingdom, Morocco, Macau, Vietnam, Trinidad & Tobago, Croatia, Indonesia, South Korea, South Africa, Germany, Philippines, Switzerland, Argentina, Sri Lanka, Gambia, Canada, Venezuela, Iran, Nigeria, Saudi Arabia, Poland, Ecuador, Kuwait, New Zealand, Bulgaria, Ireland, Singapore, Bangladesh, Nepal, Lithuania, Bhutan, Thailand, United States, Japan, India, Sweden, Mongolia, Bahrain, Mexico, France, Jordan, Afghanistan, Slovakia, Colombia, Lebanon, Algeria, Kazakhstan, Malaysia, United Arab Emirates, Portugal, Norway, Spain, Brazil, Netherlands, Bolivia, Romania, Oman, Qatar, Gabon, Ghana, Chile.
Domestic Supply For Forged Elbows
Mumbai, Muscat, Gimhae-Si, Ahmedabad, Sydney, Ulsan, Tehran, Ankara, Al Jubail, Manama, Hanoi, Bogota, Dallas, Aberdeen, Rio De Janeiro, Brisbane, Courbevoie, Abu Dhabi, Hong Kong, Moscow, Perth, Howrah, Istanbul, Melbourne, Bangkok, Chennai, Caracas, Montreal, Singapore, Bengaluru, Thane, Chiyoda, Houston, Chandigarh, Dubai, Jakarta, Cairo, New Delhi, Atyrau, Colombo, Bhopal, Kuala Lumpur, Baroda, Thiruvananthapuram, Faridabad, Ernakulam., Calgary, La Victoria, Vung Tau, Noida, Kanpur, Madrid, Vadodara, Lagos, Algiers, Doha, Pimpri-Chinchwad, Nashik, Port-Of-Spain., Ho Chi Minh City, Nagpur, Edmonton, Ludhiana, Visakhapatnam, Granada, Dammam, Navi Mumbai, Jaipur, Busan, Milan, Hyderabad, Jamshedpur, Kuwait City, Surat, New York, Toronto, Sharjah, Coimbatore, Geoje-Si, Indore, Haryana, Al Khobar, Riyadh, Secunderabad, London, Gurgaon, Santiago, Kolkata, Ahvaz, Mexico City, Pune, Rajkot, Seoul, Petaling Jaya, Ranchi, Los Angeles, Jeddah.