Forged Plugs Manufacturer
Square Head Plugs, High Pressure Forged Plugs Supplier, Round Head Plugs, Forged Plugs, ANSI B16.11 Forged Plugs, Threaded Plugs, Hex Head Plugs in Mumbai, India.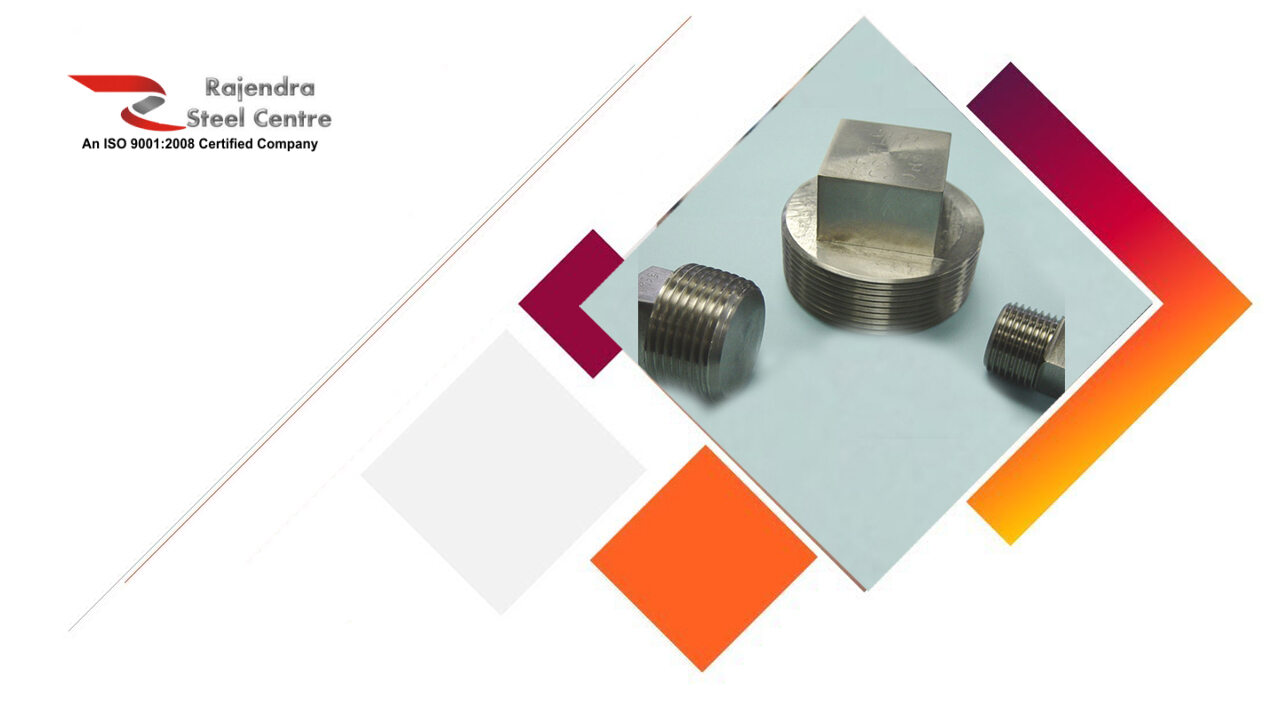 Rajendra Steel Centre is one of the popular industries that engaged in manufacturing and offering a supreme quality
Forged Fitting Plugs
. We provide these Plugs in the standard and customized specification varying in working pressure, standards, length, sizes, etc. We provide the entire range of plugs with perfect dimensional accuracy and higher durability at the most cost effective rates. We manufacture our Plugs based upon the demands of the critical applications in industry as well. Rajendra Steel Centre produces Forged Fitting Plugs that exhibit many exceptional features. Our offered Plugs have high tensile strength, rugged construction, pitting resistance, superior surface finish, higher ductility, and longer working life. These plugs are highly resistant to crevice and stress corrosion cracking. Because of its features, it has become the perfect choice for so many industries for multiple applications. It also has longevity, durability, anti- corrosiveness, and much more. It withstands high temperature as well. Our offered Plugs has application in various industries such as petrochemical, chemical, oil, and gas industry, power generation, food processing, etc.
Stainless Steel Screwed Plugs, Buy Inconel Forged Plugs, Nickel Alloy Socket Weld Plugs, Cupro Nickel Forged Plugs Exporter, Hastelloy High Pressure Forged Plugs at Best Price, Forged Plugs Manufacturer in India.
We, Rajendra Steel Centre also have our big manufacturing firm. In our manufacturing unit, we have so many modern and high-tech machinery. With the help of this machinery, we produce our Forged Fitting Plugs in huge quantity so that we can fulfill the demand of our clients. We have experts in our organization, who work hard to fabricate the finest quality of Plugs. Our experts also do check the quality of our Plugs at the time of manufacturing process only, so that no defected plugs can be produced.
We, Rajendra Steel Centre offer convenient packaging and delivery of our Forged Fitting Plugs. but before that, we do check the quality standards of these Forged Plugs. To check the quality standards of our Plugs we conduct various destructive and non-destructive tests with the help of our experts. These tests are performed in compliance with global standards. Then we pack these Plugs with proper packaging materials to avoid damage during the transit. We offer delivery of plugs at the doorstep of our esteemed clients. We also ensure the quick delivery of these Plugs without any damages.
Standard Specification For Forged Plugs
| | |
| --- | --- |
| Dimensions | ASME 16.11, MSS SP-79, 83, 95, 97, BS 3799 |
| Size | 1/8" NB to 4" NB (Socketweld & Screwed-Threaded) |
| Type | Screwed-Threaded |
| Pressure Rating | Threaded End-2000lb/ 3000lb/ 6000lbs Socket-weld End-3000/ 6000/ 9000lbs |
| Forged Fittings Thread | NPT, BSPT, BSPP |
| | | |
| --- | --- | --- |
| | Stainless Steel Forged Plug | ASTM A182 SS 304 Forged Plugs, Stainless Steel 310 Forged Plugs Stockist, Stainless Steel 316L Forged Plugs, ANSI B16.11 Stainless Steel 317 Forged Plugs, 321H SS Plugs, ASME SA182 Monel Forged Plugs, 347 SS Forged Plugs Supplier in Mumbai, India. |
| | High Nickel Forged plug | ASTM B564 Inconel 600 Hex Head Plugs, 400, K500 Monel Hex Head Plugs Stockist, Nickel Alloy 200 Hex Head Plugs, ANSI B16.11 Titanium Grade 2/5 Hex Head Plugs, Hastelloy C22 Hex Head Plugs, ASME SB564 800 Incoloy Hex Head Plugs, Cupro Nickel 90/10 Hex Head Plugs Supplier in Mumbai, India. |
Forged Plugs Price List in India
| Price of Stainless Steel Forged Plugs manufacturer in India | High Nickel Square Head Plugs Price in India (INR) | Cupro Nickel Threaded Plugs Price in UAE Dirham |
| --- | --- | --- |
| Stainless Steel Hex Head Plugs | 157.82 | UAE Dirham 8.15 |
| High Nickel Square Head Plugs | 1650.72 | UAE Dirham 85.29 |
| Cupro Nickel Round Head Plugs | 1627.97 | UAE Dirham 84.12 |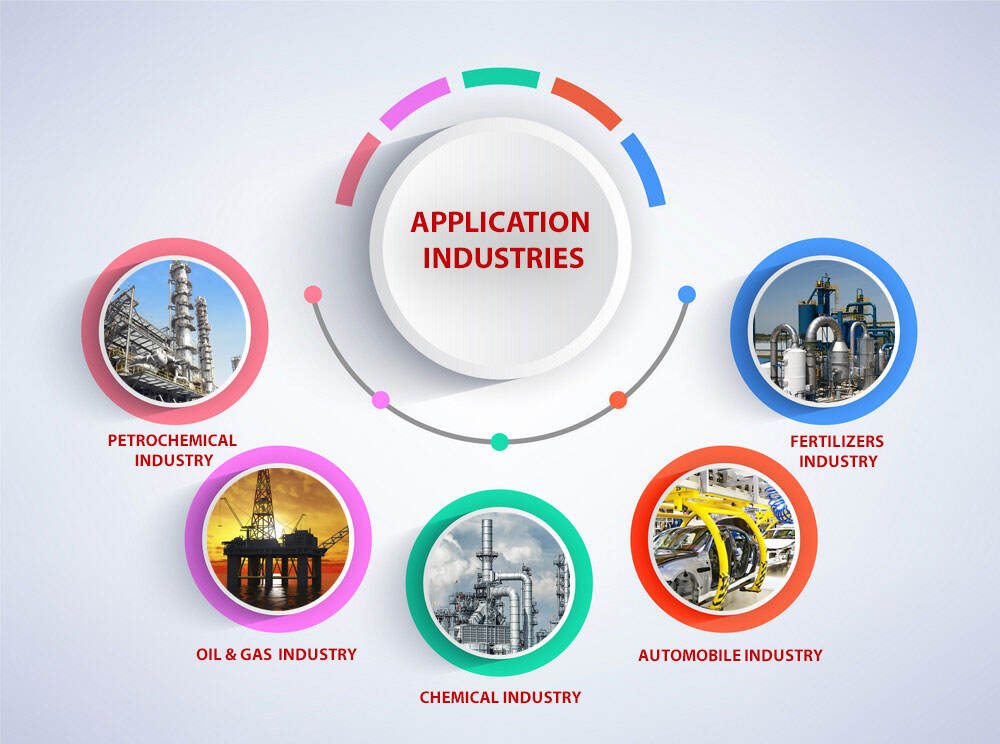 other types of Forged Plugs
ASTM A182 SS F310S Threaded Plugs
Inconel 601 Forged / Hex Head Plugs
Monel N05500 Forged Hex Head Plugs
C276 Hastelloy Hex Head Plugs
600 Inconel Threaded / Hex Head Plugs
C71500 Cu-Ni Threaded Plugs
K500 Monel Forged / Hex Head Plugs in India
ANSI B16.11 Alloy 800 Hex Head Plugs
ASME B16.11 Nickel 201 Forged Square Head Plugs
F309H SS Threaded Round Head Plugs Stockist
B564 Nickel 201 Screwed Plugs
Alloy 825 Hex Head Round Head Plugs
Nickel Alloy 2.4066 Hex Head Square Head Plugs
Alloy B2 Threaded Round Head Plugs
Titanium 3.7165 Forged Hex Head Plugs Distributors
Hastelloy C22 Industrial Forged Plugs
K500 Monel Forged Plugs Exporter in Mumbai
High Pressure Forged Titanium Gr 2 Plugs
Monel 400 Forged Square Head Plugs Suppliers
Popular Searches For High Pressure Forged Plugs
mss-sp-79 plug manufacturers in india, forged hex head plug chemical composition, socket weld plug price, carbon steel socket weld plug manufacturer in india, astm a182 alloy steel high pressure forged plug, asme b16.11 plug manufacturer in india, threaded forged plug manufacturer, screwed plug manufacturer, high nickel alloy forged plug price, ss forged round head plug price list in india, duplex steel plug manufacturer, super duplex steel plug manufacturer, forged plug manufacturer in mumbai, inconel alloy hex head plug price list, price of socket weld plug, screwed plug supplier, forged plug manufacturer in india, asme sa182 ss plug, forged plug price list pdf, socket weld plug price list pdf, forged plug manufacturer.
Export Destinations For Forged Plugs
Hong Kong, Oman, Ecuador, Bolivia, Japan, Kazakhstan, Estonia, Indonesia, Nepal, Puerto Rico, Tunisia, Lebanon, Tibet, Australia, Ghana, Egypt, Yemen, Jordan, Thailand, Singapore, Lithuania, Netherlands, Argentina, Hungary, Kuwait, Malaysia, Ireland, Morocco, Kenya, Israel, Peru, India, Venezuela, Azerbaijan, Bangladesh, Norway, Germany, South Korea, Pakistan, Saudi Arabia, Bulgaria, Mongolia, Canada, Nigeria, Ukraine, Costa Rica, Zimbabwe, Trinidad & Tobago, Croatia, Colombia, Spain, Philippines, Chile, Iraq, United Kingdom, Iran, Italy, Serbia, Gambia, Qatar, South Africa, New Zealand, Bhutan, Turkey, Taiwan, Libya, Belarus, Angola, United Arab Emirates, United States, Finland, Greece, Gabon, Macau, Bahrain, Poland, Namibia, Sweden, Belgium, Slovakia, Portugal, Denmark, Switzerland, China, Mexico, Algeria, Czech Republic, Austria, Romania, Sri Lanka, Brazil, Afghanistan, Vietnam, France.
Domestic Supply For Forged Plugs
Istanbul, Ernakulam., Gimhae-Si, Navi Mumbai, Ranchi, Haryana, Vung Tau, Thane, Bangkok, La Victoria, Kolkata, Port-Of-Spain., Singapore, Noida, Sharjah, Ulsan, Al Khobar, Dubai, Doha, Caracas, New York, Muscat, Mexico City, Houston, Kuala Lumpur, Howrah, Ludhiana, Dallas, Tehran, Algiers, Rio De Janeiro, Los Angeles, Nashik, Hong Kong, Bengaluru, Coimbatore, Chennai, Kuwait City, Bhopal, Courbevoie, London, Ankara, Montreal, Ahmedabad, Lagos, Jaipur, Manama, Indore, Hyderabad, New Delhi, Santiago, Vadodara, Secunderabad, Chiyoda, Dammam, Ho Chi Minh City, Edmonton, Gurgaon, Sydney, Atyrau, Geoje-Si, Perth, Chandigarh, Toronto, Melbourne, Brisbane, Visakhapatnam, Busan, Hanoi, Kanpur, Thiruvananthapuram, Mumbai, Rajkot, Calgary, Surat, Abu Dhabi, Jamshedpur, Baroda, Jeddah, Pune, Faridabad, Petaling Jaya, Al Jubail, Moscow, Jakarta, Bogota, Granada, Riyadh, Aberdeen, Seoul, Pimpri-Chinchwad, Ahvaz, Madrid, Milan, Colombo, Cairo, Nagpur.