Stainless Steel 304 / 304L / 304H Butt weld Fittings Manufacturer
Stainless Steel 304L Pipe Fittings, UNS S30400 Butt weld Pipe Fittings, 304L Stainless Steel Seamless Fittings, 304 Stainless Steel Welded Fittings Manufacturer, 304 / 304L Stainless Steel Butt weld Fittings, Stainless Steel 304 Buttweld Elbow, 1.4301 Pipe Fittings, 304H SS Pipe Elbow, Stainless Steel 304L Two Joint Pipe Fittings, ASTM A403 WP304 Stainless Steel Butt weld Fittings Supplier in Mumbai, India.
Rajendra Steel Centre is acknowledged as a trustworthy manufacturer, supplier, and exporter of the superior quality of Stainless Steel 304 Butt Weld Fitting. In the international market our manufactured buttweld fittings have become an excellent choice for various applications that needs superior performance. Our finest quality of buttweld fittings welded easily with the help of standard processes like gas tungsten-arc, shielded, and gas metal-arc process and so on.
We, Rajendra Steel Centre are the customer-oriented manufacturer. We are offering this whole range of Stainless Steel 304L Butt Weld Fitting to buyers at different specifications so that all application requirements can be fulfilled faster and effectively. The Stainless Steel 304H Butt Weld Fitting that we are offering is varying in dimensions, specifications, types, sizes, bending radius, wall thickness, etc. Our professionals are also manufacturing these buttweld Fittings to our buyers at customized specifications.
ANSI B16.9 SS 304 Pipe Fittings, Buy Stainless Steel 304L Equal Tee, Stainless Steel 304 Butt weld Cross Supplier, Stainless Steel 304L LR Elbow at Best Price, ASME SA 403 WP304 SS Reducer, UNS S30403, S30409 Stub End, 304L SS Pipe Bend Stockist, SS 304 SR Elbow, Stainless Steel 304H Butt weld Pipe Cap, SS 304L 45 Deg. Elbow Exporter, 1.4306, 1.4307, 1.4948 Pipe Fittings, SUS 304L 90 Deg. Elbow, AISI 304 Pipe Nipple Manufacturer in India.
These Stainless Steel 304 Butt Weld Fitting is highly acceptable austenitic chromium, molybdenum, tungsten and nickel alloy with well-enhanced pitting, crevice corrosion and stress corrosion cracking resistance. The high amount of chromium content is providing very good resistance to the oxidizing media. The nickel content offers exceptional resistance ability to the oxidizing media that is including the wet chlorine and mixtures having oxidizing acid and nitric acid with the chloride ions. The combination of nickel content alloy is providing greater resistance to the atmosphere wherein the oxidizing and reducing conditions are encountered in the process streams.
At Rajendra Steel Centre, we follow national and international standards and specifications to maintain the best quality. We are always using suitable raw materials for manufacturing these Stainless Steel 304L Butt Weld Fitting. Our highly experienced professionals select the raw material for manufacturing. Our professionals and workers are highly educated and having vast experience in manufacturing these Stainless Steel 304H Butt Weld Fitting. Our experts monitor each manufacturing stage while developing these Stainless Steel 304 buttweld fittings.
We, Rajendra Steel Centre is always performing various constructive and non-constructive tests on each and every step of the manufacturing process. To check the quality standard as well as quantity standard of the buttweld fittings. And after that, we are packing these Stainless Steel 304L Butt Weld Fitting with proper packaging material and providing on-time fast delivery.
Standard Specification For Stainless Steel 304/304L/304H Butt weld Fittings
Standards
ASTM A403 / ASME SA403
Dimensions
ASME/ANSI B16.9, ASME B16.28, MSS-SP-43, BS4504, BS4504, BS1560, BS10
Size
Seamless Butt Weld Fittings : 1/2″ – 10″
Welded Butt Weld Fittings : 1/2″ – 48″
Type
Seamless / Welded / Fabricated
Thickness
SCH10, SCH20, SCH30, STD SCH40, SCH60, XS, SCH 80, SCH 100, SCH 120, SCH 140, SCH 160, XXS available with NACE MR 01-75
Bending Radius
R=1D, 2D, 3D, 5D, 6D, 8D, 10D or Custom
Equivalent Grades For Stainless Steel 304/304L/304H Pipe Fittings
| STANDARD | WERKSTOFF NR. | UNS | JIS | BS | GOST | AFNOR | EN |
| --- | --- | --- | --- | --- | --- | --- | --- |
| SS 304 | 1.4301 | S30400 | SUS 304 | 304S31 | 08Х18Н10 | Z7CN18-09 | X5CrNi18-10 |
| SS 304L | 1.4306 / 1.4307 | S30403 | SUS 304L | 3304S11 | 03Х18Н11 | Z3CN18-10 | X2CrNi18-9 / X2CrNi19-11 |
| SS 304H | 1.4948 | S30409 | SUS 304H | – | – | – | – |
Chemical Composition For SS 304/304L/304H Butt weld Pipe Fittings
|  GRADE | C | MN | SI | P | S | CR | MO | NI |
| --- | --- | --- | --- | --- | --- | --- | --- | --- |
| SS 304 | 0.08 max | 2 max | 0.75 max | 0.045 max | 0.030 max | 18 – 20 | – | 8 – 11 |
| SS 304L | 0.035 max | 2.0 max | 1.0 max | 0.045 max | 0.03 max | 18 – 20 | – | 8 – 13 |
| SS 304H | 0.10 max | 2 max | 0.75 max | 0.045 max | 0.03 max | 18 – 20 | – | 8 – 10.5 |
MECHANICAL PROPERTIES FOR SS 304/304L/304H Butt weld Fittings
| Density | Melting Point | Tensile Strength | Yield Strength (0.2%Offset) | Elongation |
| --- | --- | --- | --- | --- |
| 8.0 g/cm3 | 1400 °C (2550 °F) | Psi – 75000 , MPa – 515 | Psi – 30000 , MPa – 205 | 35 % |
Types of SS 304/304L/304H Butt weld Fittings
| | | |
| --- | --- | --- |
| | Butt weld Elbow | AISI 304 Buttweld Elbow, ASTM A403 WP304L Seamless Elbow, SS 304 Pipe Elbow Stockist, SUS 304 Welded Elbow, 304L Stainless Steel 90 Degree Elbow, UNS S30400, S30403, S30409 Buttweld Elbow, 1.4301, 1.4307, 1.4948 Pipe Elbow, ANSI B16.9 SS 304H Butt weld Elbow, ASME SA403 WP304 180 Deg. Elbow, 304L SS Long Radius, Short Radius Elbow, 304H SS 3D, 5D, 10 Butt weld Elbow Supplier in Mumbai, India. |
| | Butt weld Tee | AISI 304 Buttweld Tee, ASTM A403 WP304L Seamless Tee, SS 304 Pipe Tee Stockist, SUS 304 Welded Tees, 304L Stainless Steel Butt weld Equal Tee, UNS S30400, S30403, S30409 Buttweld Tee, 1.4301, 1.4307, 1.4948 Pipe Tee, ANSI B16.9 SS 304H Butt weld Tees, ASME SA403 WP304 Buttweld Unequal Tee, 304L SS Reducing Tee, 304H SS Butt weld Tee Supplier in Mumbai, India. |
| | Butt weld Cross | AISI 304 Buttweld Cross, ASTM A403 WP304L Seamless Cross, SS 304 Pipe Cross Stockist, SUS 304 Welded Cross, 304L Stainless Steel Butt weld Equal Cross, UNS S30400, S30403, S30409 Buttweld Cross, 1.4301, 1.4307, 1.4948 Pipe Cross, ANSI B16.9 SS 304H Butt weld Cross, ASME SA403 WP304 Buttweld Unequal Cross, 304L SS Reducing Cross, 304H SS Butt weld Cross Supplier in Mumbai, India. |
| | Butt weld Reducer | AISI 304 Buttweld Reducer, ASTM A403 WP304L Seamless Reducers, SS 304 Pipe Reducers Stockist, SUS 304 Welded Reducer, 304L Stainless Steel Butt weld Concentric Reducer, UNS S30400, S30403, S30409 Buttweld Reducer, 1.4301, 1.4307, 1.4948 Pipe Reducer, ANSI B16.9 SS 304H Butt weld Reducers, ASME SA403 WP304 Buttweld Eccentric Reducers, 304L SS Buttweld Reducers, 304H SS Butt weld Reducer Supplier in Mumbai, India. |
| | Butt weld Stub End | AISI 304 Buttweld Stub End, ASTM A403 WP304L Seamless Stub Ends, SS 304 Pipe Stub End Stockist, SUS 304 Welded Stub Ends, 304L Stainless Steel Butt weld Long Stub End, UNS S30400, S30403, S30409 Buttweld Stub End, 1.4301, 1.4307, 1.4948 Pipe Stub End, ANSI B16.9 SS 304H Butt weld Stub End, ASME SA403 WP304 Buttweld Short Stub End, 304L SS Lap Joint Stub End, 304H SS Butt weld Stub Ends Supplier in Mumbai, India. |
| | Butt weld Bend | AISI 304 Buttweld Bend, ASTM A403 WP304L Seamless Bends, SS 304 Pipe Bend Stockist, SUS 304 Welded Bends, 304L Stainless Steel Butt weld Long Radius Bend, UNS S30400, S30403, S30409 Buttweld Bend, 1.4301, 1.4307, 1.4948 Pipe Bend, ANSI B16.9 SS 304H Butt weld Bend, ASME SA403 WP304 Buttweld Piggable Bend, 304L SS Hot Induction Bend, 304H SS Butt weld Bends Supplier in Mumbai, India. |
SS 304 / 304L / 304H Pipe Fittings Price List in India
| Price of SS 304 / 304L / 304H Pipe Fittings manufacturer in India | SS 304 / 304L / 304H Butt weld Pipe Price in India (INR) | SS 304 / 304L / 304H Pipe Fittings Price in UAE Dirham |
| --- | --- | --- |
| Stainless Steel Elbow Grade – 304 | INR 962 / Unit | 46.57 UAE Dirham |
| Stainless Steel Butt weld Reducer Grade 304L | INR 831 / Unit | 40.71  UAE Dirham |
| Stainless Steel Equal Cross Grade – 304H | INR 886 / Unit | 43.41 UAE Dirham |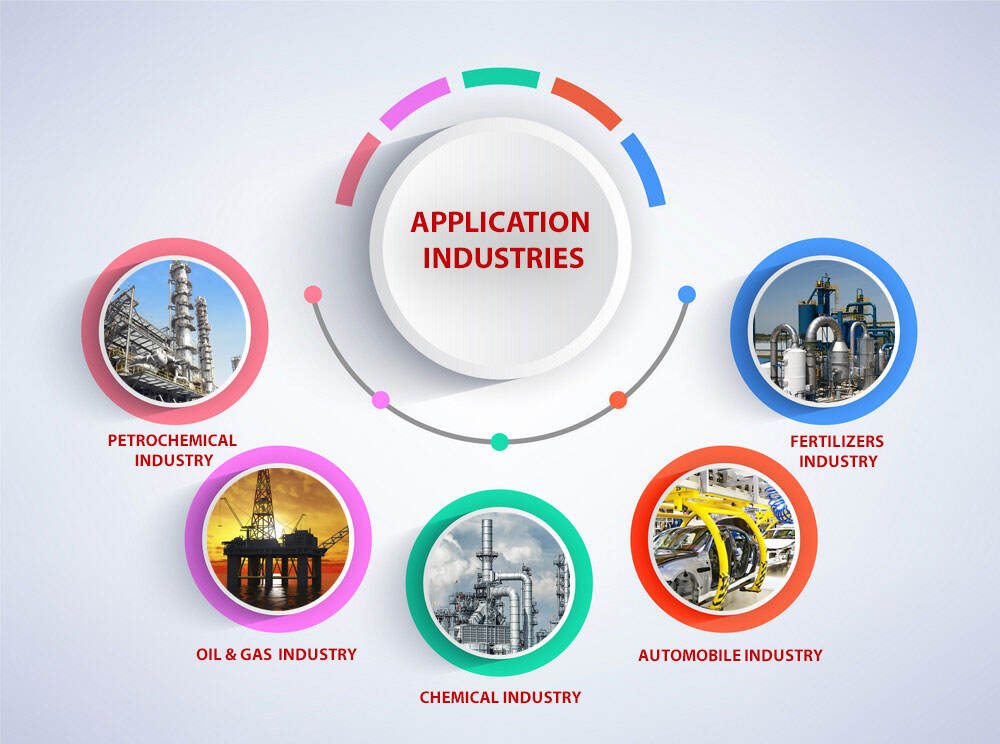 other types of stainless steel 304/304l/304h Butt weld Fittings
304 Stainless Steel 90 Degree LR Elbow
Stainless Steel 304L 90° Reducing Elbow
ASTM A403 Stainless Steel 304 Stub End
Stainless Steel 304 Concentric Reducer
ASTM SA403 Stainless Steel 304L Eccentric Reducer
304 Stainless Steel Pipe End Cap
ASTM A403 Gr 304 180 Deg. Buttweld Elbow
SS UNS S30400 Long Radius Elbow
A403 Grade 304H Pipe Bend
304L Austenitic Stainless Steel 45 Degree Elbow
Stainless Steel 1.4306 Equal Cross
ASTM A403 WP304L Stainless Steel Lateral Tee
Type 304H Stainless Industrial Buttweld Pipe Fittings
SS Grade 304L Weldable 3D Elbow
UNS S30403 Lap Joint Stub End
SS 304H Short Radius Elbow Stockist
304L SS Buttweld Reducing Nipple
304H Stainless Steel End Pipe Cap
S30409 Seamless Pipe Fittings
Stainless Steel 1.4948 5D Elbow
304 Stainless Steel Pipe Nipple
304L SS Two Joint Pipe Fittings
Popular Searches For Stainless Steel 304/304L/304H Pipe Fittings
ss 304h elbow 90 deg, ss 304l reducer, 304l ss elbow, ss 304l pipe fittings catalogue, stainless steel 304h pipe fittings price, stainless steel 304 reducing nipple, stainless steel 304l pipe fittings manufacturers in india, stainless steel 304l welded fittings, stainless steel 304h butt weld pipe elbow manufacturer in india, stainless steel 304 welded pipe elbow, astm a403 wp304h stainless steel buttweld fittings, ss 304 5d elbow, ss 304l long radius bend, astm a403 wp304 ss 180° return bends, ss 304 90° sr elbow, ansi b16.9 stainless steel 304l barrel nipple, ss 304l 45 elbow, stainless steel 304 buttweld elbow price, asme sa403 stainless steel 304h pipe nipple, 304 stainless steel astm a403 fittings price list in mumbai, stainless steel 304 seamless pipe fittings exporter, 304l stainless steel 3d elbow, astm a403 304l stainless steel pipe fittings, stainless steel 304l 180 deg bend, 304 stainless steel pipe fittings manufacturers in mumbai, stainless steel 304l piggable bend supplier in india, 304h stainless steel elbow dimensions, astm a403 stainless steel 304h buttweld fittings, inox 1.4301 pipe fittings, ss 304h schedule 40 pipe fittings, 304h stainless steel straight cross, schedule 10 ss 304 fittings, stainless steel 304h seamless elbow, stainless steel 304h pipe fittings suppliers, ss astm a403 wp 304l swage nipple, grade 304 / 304l stainless steel buttweld fittings dimensions, ss 304 / 304l pipe fittings manufacturer in mumbai, stainless steel 304 welded Pipe Fittings, ss 304h butt weld pipe fittings price list, stainless steel 304 industrial pipe fittings dealer, ss 304 short radius elbow stockholder, asme sa403 wp 304l ss 90° lr elbow, ss 304l pipe fittings manufacturer
Export Destinations For Stainless Steel 304/304L/304H Buttweld Fittings
Saudi Arabia, Greece, Afghanistan, Costa Rica, Brazil, Iraq, Trinidad & Tobago, Hong Kong, Australia, New Zealand, Lithuania, Kenya, Pakistan, Gambia, Ukraine, Sri Lanka, Estonia, Thailand, Spain, Hungary, Algeria, Nepal, Bhutan, Denmark, Malaysia, Austria, Kazakhstan, United States, Sweden, Finland, Singapore, Canada, Belgium, Yemen, Tibet, Tunisia, Ecuador, Gabon, Ghana, Kuwait, Macau, Portugal, Turkey, Chile, Lebanon, China, Japan, Mexico, Zimbabwe, Iran, Egypt, South Africa, Philippines, Azerbaijan, Puerto Rico, Namibia, Bolivia, Bahrain, Qatar, Belarus, Bulgaria, Colombia, Netherlands, Jordan, Romania, Vietnam, Indonesia, Ireland, Poland, Taiwan, Slovakia, Mongolia, India, Italy, Peru, Switzerland, Morocco, Libya, Angola, Czech Republic, United Arab Emirates, Nigeria, United Kingdom, Norway, Germany, France, Argentina, Venezuela, Israel, South Korea, Serbia, Bangladesh, Oman, Croatia
Domestic Supply For Stainless Steel 304/304L/304H Butt weld Fittings
Navi Mumbai, Courbevoie, Cairo, Bogota, New York, Madrid, Ankara, Al Jubail, Sharjah, Thiruvananthapuram, Ernakulam, Coimbatore, Istanbul, Ahvaz, Jamshedpur, Al Khobar, Kuala Lumpur, Caracas, Montreal, Dammam, Mexico City, Tehran, Calgary, Doha, Kolkata, Hong Kong, Noida, Seoul, Mumbai, Santiago, Bhopal, Brisbane, Toronto, Granada, Gurgaon, Vung Tau, Jeddah, Surat, Thane, Bangkok, Haryana, Pune, Kanpur, Geoje-Si, Petaling Jaya, Jakarta, Gimhae-Si, Abu Dhabi, Nagpur, Rajkot, Ranchi, Houston, Dubai, Secunderabad, Moscow, Edmonton, Chennai, Bengaluru, Los Angeles, Riyadh, Chandigarh, London, Ahmedabad, Vadodara, Manama, Milan, Faridabad, Melbourne, Ulsan, Aberdeen, Jaipur, Lagos, Sydney, Indore, New Delhi, Visakhapatnam, Chiyoda, Baroda, Howrah, Colombo, Kuwait City, Rio De Janeiro, Port-Of-Spain, Nashik, Dallas, Hanoi, Ho Chi Minh City, Perth, Muscat, Algiers, Singapore, Ludhiana, La Victoria, Hyderabad, Pimpri-Chinchwad, Busan, Atyrau