Stainless Steel 310 Butt weld Fittings Manufacturer
STAINLESS STEEL 310 PIPE FITTINGS, 310 STAINLESS STEEL BUTT WELD FITTINGS, SS 310 BUTTWELD ELBOW, 310 STAINLESS STEEL SEAMLESS FITTINGS, 310 STAINLESS STEEL WELDED FITTINGS MANUFACTURER, 1.4841 PIPE FITTINGS, 310 SS PIPE ELBOW, UNS S31000 BUTT WELD PIPE FITTINGS, STAINLESS STEEL 310 TWO JOINT PIPE FITTINGS, ASTM A403 WP310 STAINLESS STEEL BUTT WELD FITTINGS SUPPLIER IN MUMBAI, INDIA.
Rajendra Steel Centre is one of the acclaimed manufacturers, distributors, and fabricators of Stainless steel 310 butt weld fittings. We have a wide range variety of products in stock to fulfill the customer's demands in minimum time. We have stocks that are being maintained by producing products in bulk without compromising in both quality and standard. Each fitting will be delivering a perfect leak-proof operation due to our accurate standard specifications production. These Stainless steel 310 is having a low carbon content alloy. It is being possessed excellent ductility and weldability property, used for furnace parts, heat treatment due to its high temperature property.
These fittings are being commonly preferred for shipbuilding, pipe fittings in the food processing industry, pulp and paper industry, oil and gas pipeline, power plant, chemical industry, etc. These high-grade products have high mechanical strength, higher tensile strength, robust construction, superior finish, high durability, and long functional life.
STAINLESS STEEL 310 LR ELBOW AT BEST PRICE, STAINLESS STEEL 310 BUTT WELD PIPE CAP, SS 310 45 DEG. ELBOW EXPORTER, ASME SA 403 WP310 SS REDUCER, UNS S31000 STUB END, 310 SS PIPE BEND STOCKIST, SS 310 SR ELBOW, ANSI B16.9 SS 310 PIPE FITTINGS, BUY STAINLESS STEEL 310 EQUAL TEE, STAINLESS STEEL 310 BUTT WELD CROSS SUPPLIER, 1.4841 PIPE FITTINGS, SUS 310 90 DEG. ELBOW, AISI 310 PIPE NIPPLE MANUFACTURER IN INDIA.
Rajendra Steel Centre is manufacturing these fittings by using modernized technology, which is installed in the production plant to provide flawless Stainless steel 310 butt weld fittings. We are fabricating the products using high-quality grade raw materials. We have hired a professional team in our manufacturing plant to guide and strictly to observe the entire production process.
We, Rajendra Steel Centre that is making a stable chemical mixture of products under the strict supervision of the professional team to provide all features. Our company always producing the fittings that are accurate, perfect dimension fittings following international quality standards. The destructive and non-destructive tests are being conducted to tests the quality of each butt weld fittings in each & every step of the production process under the observation of professional teams.
These high-quality fittings have reliable performance and perfect dimensional accuracy. We are producing the fittings in the maximum amount without any damage to the quality and the quantity. We, Rajendra Steel Centre have a conventional door to door delivery service for our desirable customers to deliver orders of buyers in minimum time. Our company conventionally do packaging to provide the product with zero damage to our esteem clients.
Standard Specification For Stainless Steel 310 Butt weld Fittings
Standards
ASTM A403 / ASME SA403
Dimensions
ASME/ANSI B16.9, ASME B16.28, MSS-SP-43, BS4504, BS4504, BS1560, BS10
Size
Seamless Butt Weld Fittings : 1/2″ – 10″
Welded Butt Weld Fittings : 1/2″ – 48″
Type
Seamless / Welded / Fabricated
Thickness
SCH10, SCH20, SCH30, STD SCH40, SCH60, XS, SCH 80, SCH 100, SCH 120, SCH 140, SCH 160, XXS available with NACE MR 01-75
Bending Radius
R=1D, 2D, 3D, 5D, 6D, 8D, 10D or Custom
Equivalent Grades For Stainless Steel 310 Pipe Fittings
| STANDARD | WERKSTOFF NR. | UNS | JIS | BS | GOST | AFNOR | EN |
| --- | --- | --- | --- | --- | --- | --- | --- |
| SS 310 | 1.4841 | S31000 | SUS 310 | 310S24 | 20Ch25N20S2 | – | X15CrNi25-20 |
Chemical Composition For SS 310 Butt weld Pipe Fittings
|  GRADE | C | MN | SI | P | S | CR | MO | NI | FE |
| --- | --- | --- | --- | --- | --- | --- | --- | --- | --- |
| SS 310 | 0.015 max | 2.0 max | 0.15 max | 0.020 max | 0.015 max | 24.00 – 26.00 | 0.10 max | 19.00 – 21.00 | 54.7 min |
MECHANICAL PROPERTIES FOR SS 310 Butt weld Fittings
| Density | Melting Point | Tensile Strength | Yield Strength (0.2%Offset) | Elongation |
| --- | --- | --- | --- | --- |
| 7.9 g/cm3 | 1402 °C (2555 °F) | Psi – 75000 , MPa – 515 | Psi – 30000 , MPa – 205 | 40 % |
Types of SS 310 Butt weld Fittings
| | | |
| --- | --- | --- |
| | Butt weld Elbow | AISI 310 Buttweld Elbow, ASTM A403 WP310 Seamless Elbow, SS 310 Pipe Elbow Stockist, SUS 310 Welded Elbow, 310 Stainless Steel 90 Degree Elbow, UNS S31000 ,S31000 Buttweld Elbow, 1.4841 Pipe Elbow, ANSI B16.9 SS 310 Butt weld Elbow, ASME SA403 WP310 180 Deg. Elbow, 310 SS Long Radius, Short Radius Elbow, 310 SS 3D, 5D, 10 Butt weld Elbow Supplier in Mumbai, India. |
| | Butt weld Tee | AISI 310 Buttweld Tee, ASTM A403 WP310 Seamless Tee, SS 310 Pipe Tee Stockist, SUS 310 Welded Tees, 310 Stainless Steel Butt weld Equal Tee, UNS S31000 Buttweld Tee, 1.4841 Pipe Tee, ANSI B16.9 SS 310 Butt weld Tees, ASME SA403 WP310 Buttweld Unequal Tee, 310 SS Reducing Tee, 310 SS Butt weld Tee Supplier in Mumbai, India. |
| | Butt weld Cross | AISI 310 Buttweld Cross, ASTM A403 WP310 Seamless Cross, SS 310 Pipe Cross Stockist, SUS 310 Welded Cross, 310 Stainless Steel Butt weld Equal Cross, UNS S31000 Buttweld Cross, 1.4841 Pipe Cross, ANSI B16.9 SS 310 Butt weld Cross, ASME SA403 WP310 Buttweld Unequal Cross, 310 SS Reducing Cross, 310 SS Butt weld Cross Supplier in Mumbai, India. |
| | Butt weld Reducer | AISI 310 Buttweld Reducer, ASTM A403 WP310 Seamless Reducers, SS 310 Pipe Reducers Stockist, SUS 310 Welded Reducer, 310 Stainless Steel Butt weld Concentric Reducer, UNS S31000 Buttweld Reducer, 1.4841 Pipe Reducer, ANSI B16.9 SS 310 Butt weld Reducers, ASME SA403 WP310 Buttweld Eccentric Reducers, 310 SS Buttweld Reducers, 310 SS Butt weld Reducer Supplier in Mumbai, India. |
| | Butt weld Stub End | AISI 310 Buttweld Stub End, ASTM A403 WP310 Seamless Stub Ends, SS 310 Pipe Stub End Stockist, SUS 310 Welded Stub Ends, 310 Stainless Steel Butt weld Long Stub End, UNS S31000 Buttweld Stub End, 1.4841 Pipe Stub End, ANSI B16.9 SS 310 Butt weld Stub End, ASME SA403 WP310 Buttweld Short Stub End, 310 SS Lap Joint Stub End, 310 SS Butt weld Stub Ends Supplier in Mumbai, India. |
| | Butt weld Bend | AISI 310 Buttweld Bend, ASTM A403 WP310 Seamless Bends, SS 310 Pipe Bend Stockist, SUS 310 Welded Bends, 310 Stainless Steel Butt weld Long Radius Bend, UNS S31000 Buttweld Bend, 1.4841 Pipe Bend, ANSI B16.9 SS 310 Butt weld Bend, ASME SA403 WP310 Buttweld Piggable Bend, 310 SS Hot Induction Bend, 310 SS Butt weld Bends Supplier in Mumbai, India. |
SS 310 Pipe Fittings Price List in India
| Price of SS 310 Pipe Fittings manufacturer in India | SS 310 Butt weld Pipe Price in India (INR) | SS 310 Pipe Fittings Price in UAE Dirham |
| --- | --- | --- |
| Stainless Steel Elbow Grade – 310 | INR 962 / Unit | 46.57 UAE Dirham |
| Stainless Steel Butt weld Reducer Grade 310 | INR 831 / Unit | 40.71  UAE Dirham |
| Stainless Steel Equal Cross Grade – 310 | INR 886 / Unit | 43.41 UAE Dirham |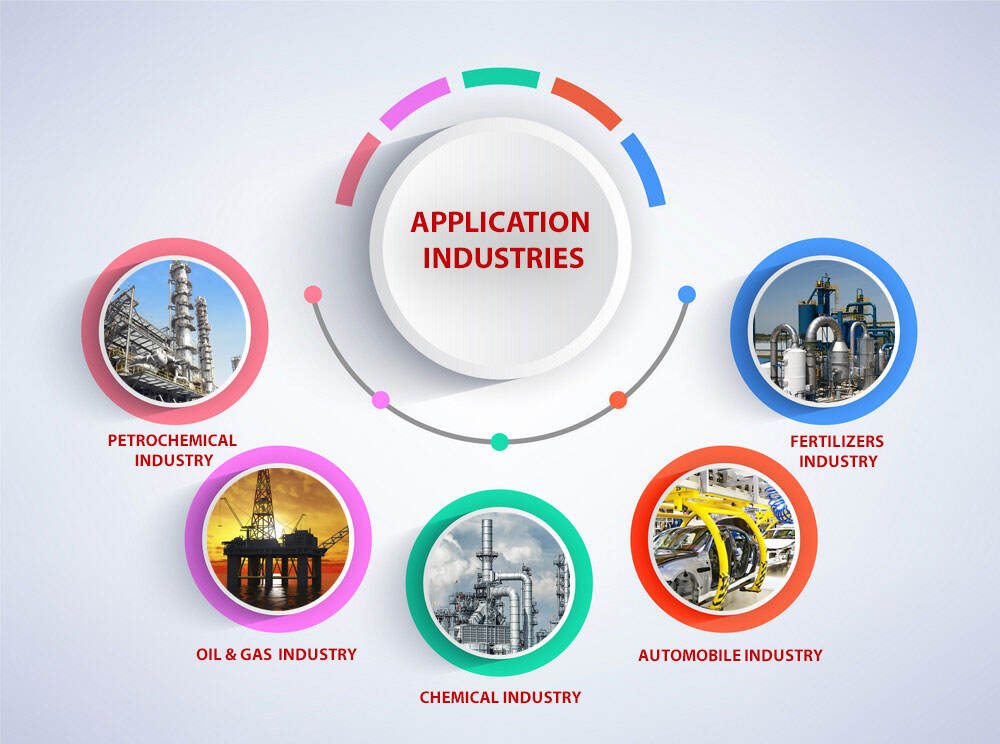 other types of stainless steel 310 Butt weld Fittings
 Stainless Steel 1.4841 Equal Cross
 Stainless Steel 310 Concentric Reducer
 SS UNS S31000 Long Radius Elbow
 ASTM A403 Stainless Steel 310 Stub End
 310 Stainless Steel 90 Degree LR Elbow
 310 Austenitic Stainless Steel 45 Degree Elbow
 A403 Grade 310 Pipe Bend
 Stainless Steel 310 90° Reducing Elbow
 ASTM A403 Gr 310 180 Deg. Buttweld Elbow
 310 Stainless Steel Pipe End Cap
 ASTM SA403 Stainless Steel 310 Eccentric Reducer
 310 SS Buttweld Reducing Nipple
 ASTM A403 WP310 Stainless Steel Lateral Tee
 Type 310 Stainless Industrial Buttweld Pipe Fittings
 310 Stainless Steel End Pipe Cap
 S31000 Seamless Pipe Fittings
 SS 310 Short Radius Elbow Stockist
 SS Grade 310 Weldable 3D Elbow
 UNS S31000 Lap Joint Stub End
 310 Stainless Steel Pipe Nipple
 310 SS Two Joint Pipe Fittings
 Stainless Steel 1.4841 5D Elbow
Popular Searches For Stainless Steel 310 Pipe Fittings
stainless steel 310 welded Pipe Fittings, stainless steel 310 welded fittings, 310 stainless steel pipe fittings manufacturers in mumbai, 310 stainless steel straight cross, ss 310 90° sr elbow, ss 310 schedule 40 pipe fittings, ss astm a403 wp 310 swage nipple, stainless steel 310 180 deg bend, inox 1.4841 pipe fittings, astm a403 wp310 ss 180° return bends, stainless steel 310 pipe fittings price, ss 310 pipe fittings catalogue, astm a403 wp310 stainless steel buttweld fittings, ss 310 45 elbow, stainless steel 310 buttweld elbow price, stainless steel 310 seamless elbow, grade 310 stainless steel buttweld fittings dimensions, stainless steel 310 butt weld pipe elbow manufacturer in india, stainless steel 310 industrial pipe fittings dealer, 310 stainless steel elbow dimensions, stainless steel 310 reducing nipple, asme sa403 stainless steel 310 pipe nipple, 310 ss elbow, ss 310 butt weld pipe fittings price list, stainless steel 310 piggable bend supplier in india, ss 310 reducer, ss 310 elbow 90 deg, astm a403 310 stainless steel pipe fittings, astm a403 stainless steel 310 buttweld fittings, 310 stainless steel 3d elbow, stainless steel 310 pipe fittings suppliers, 310 stainless steel astm a403 fittings price list in mumbai, schedule 10 ss 310 fittings, ss 310 5d elbow, ss 310 long radius bend, stainless steel 310 pipe fittings manufacturers in india, ansi b16.9 stainless steel 310 barrel nipple, ss 310 short radius elbow stockholder, stainless steel 310 welded pipe elbow, ss 310 pipe fittings manufacturer, ss 310 pipe fittings manufacturer in mumbai, asme sa403 wp 310 ss 90° lr elbow, stainless steel 310 seamless pipe fittings exporter
Export Destinations For Stainless Steel 310 Buttweld Fittings
Kuwait, Kenya, Qatar, Switzerland, Bolivia, Iran, Lebanon, Venezuela, Nigeria, Colombia, Indonesia, Mexico, Netherlands, Singapore, Belarus, Philippines, Norway, Saudi Arabia, Peru, United Arab Emirates, Malaysia, Azerbaijan, Kazakhstan, Tunisia, Gambia, France, Australia, Germany, Egypt, Japan, Ghana, Spain, Bangladesh, United Kingdom, Austria, Estonia, Bulgaria, China, Trinidad & Tobago, Sweden, Puerto Rico, Yemen, Libya, Mongolia, Hong Kong, Vietnam, Zimbabwe, Israel, South Korea, Argentina, Ecuador, South Africa, Algeria, Poland, Canada, Bahrain, Ukraine, Croatia, Macau, Sri Lanka, Greece, Denmark, Serbia, United States, New Zealand, Gabon, Portugal, Tibet, Afghanistan, Lithuania, Finland, Belgium, India, Slovakia, Ireland, Taiwan, Brazil, Bhutan, Costa Rica, Chile, Iraq, Hungary, Turkey, Morocco, Oman, Italy, Pakistan, Romania, Angola, Jordan, Thailand, Czech Republic, Nepal, Namibia
Domestic Supply For Stainless Steel 310 Butt weld Fittings
London, Chiyoda, Mexico City, Pune, Kuala Lumpur, Chandigarh, Cairo, Toronto, Hyderabad, Jaipur, Seoul, New York, Istanbul, Ranchi, Thiruvananthapuram, New Delhi, Rajkot, Bhopal, Caracas, Nashik, Busan, Petaling Jaya, Granada, Houston, Coimbatore,Nagpur, Los Angeles, Noida, Bangkok, Ahmedabad, Dallas, Rio De Janeiro, Courbevoie, Ulsan, Haryana, Surat, Bengaluru, Pimpri-Chinchwad, Dammam, Tehran, La Victoria, Al Jubail, Melbourne, Muscat, Moscow, Edmonton, Ludhiana, Doha, Port-Of-Spain, Singapore, Visakhapatnam, Aberdeen, Montreal, Gimhae-Si, Lagos, Brisbane, Baroda, Milan, Vadodara, Vung Tau, Atyrau, Jeddah, Kuwait City, Navi Mumbai, Ernakulam, Sydney, Mumbai, Chennai, Abu Dhabi, Bogota, Madrid, Hanoi, Perth, Riyadh, Sharjah, Jamshedpur, Dubai, Kolkata, Ho Chi Minh City, Jakarta, Indore, Ahvaz, Colombo, Hong Kong, Gurgaon, Al Khobar, Faridabad, Secunderabad, Santiago, Ankara, Geoje-Si, Kanpur, Howrah, Manama, Algiers, Calgary, Thane