Threaded Outlet Fittings, ANSI B16.11 Threadolet, Threaded Outlet, MSS-SP-97 Threadolets, Threadolets Branch Connection Fittings, ANSI B16.28 Threadolets, Threaded Outlets, Threadolet at Best Price Supplier in Mumbai, India.
Rajendra Steel Centre is a highly acclaimed manufacturer as well as a supplier of high quality Threadolet in the domestic and international market. We deliver superior quality Threadolet in order to maintain trust and long term relationships with all our respective Customers. We manufacture our Threadolet using the finest quality raw material. This material is strictly tested by our team to ensure higher performance and longer life. We offer Threadolet that withstand high temperatures and pressure effectively. We offer this Threadolet in various sizes, thickness, standards, specifications, dimensions, types that meet Customer specific requirements. It has excellent tensile strength and yield strength with excellent corrosion resistance properties. Further, it provides better oxidation cubing power and has good creep strength. Apart from this, Threadolet has good mechanical properties and good toughness even at the down to the cryogenic temperatures. Also, it has very good workability and good weldability. This Threadolet are useful to various application industries such as Pulp and Paper, Chemical Plant, Power Generation, Food Processing, Oil and Gas, Pharmaceutical, Marine, Petrochemical Processing, Construction and so many.
SMO 254 Threadolets Supplier, High Quality Threaded Outlets Exporter, Hastelloy Threadolets, Duplex Steel High Pressure Threaded Outlets, Buy Stainless Steel Thread Olet, Alloy 20 Threadolets, Inconel Threadolets, Cupro Nickel Threadolets, Incoloy Threaded Outlets, Nickel Alloy Threadolets, ANSI B16.11 Threadolets Manufacturer in India.
At Rajendra Steel Centre, we manufacture Threadolet using the latest manufacturing techniques and advance machines at our hi-tech infrastructure. We manufacture our Threadolet by following set manufacturing standards. Also we maintain national and international quality standards while manufacturing products. We pass each Threadolet through various quality control checks that ensure durability and reliability. We have strict and compulsory quality norms which are followed by us. All of these tests are conducted under the supervision of our professional workforce that makes sure that everything is in compliance with the quality assurance system set up across departments. Rajendra Steel Centre is a certified industry in the market which supplies high quality products and services.
At Rajendra Steel Centre, we have an experienced packaging team that uses superior quality packaging material to pack our Threadolet. Also, we provide the required documents and test certification at the time of delivery. We have experienced packaging and shipping team. They can deliver our Threadolet very smoothly on the scheduled time without any delay. We provide secure and best service at very affordable rates to our global customers.
Standard Specification For Threadolet
| | |
| --- | --- |
| Dimensions | ASME / ANSI B16.11, MSS SP-43, MSS-SP-79, JIS B2316, BS 3799 etc |
| Size | 1/8″-4″ (DN6-DN100) |
| Thickness | SCH 5S, SCH 10S, SCH 40S, SCH 80S, SCH 120S |
| Class | 3000LBS, 6000LBS, 9000LBS |
| Connect Type | Welded, threaded, BW, SW |
Types Of Threaded Outlets
| | | |
| --- | --- | --- |
| | Stainless Steel Threadolets | Stainless Steel Threaded Outlets, Stainless Steel Threadolet Manufacturer, SS Threadolets, ASME SA182 Stainless Steel Threadolets Branch Connection Fittings, ASTM A182 Stainless Steel Threadolet, ANSI B16.11 Stainless Steel Threadolet Supplier in Mumbai, India. |
| | Carbon Steel Threadolets | Carbon Steel Threaded Outlets, ASME SA105 Carbon Steel Threadolets Branch Connection Fittings, ASTM A694 Carbon Steel Threadolet, Chrome Moly Threadolets, Carbon Steel Threadolet Manufacturer, ANSI B16.11 Carbon Steel Threadolet Supplier in Mumbai, India. |
| | High Nickel Alloy Threadolets | ASME SB564 High Nickel Alloy Threadolets Branch Connection Fittings, ASTM B564 High Nickel Alloy Threadolet, Inconel Threaded Outlets, Hastelloy Thread Olet Manufacturer, Nickel Alloy Threadolets, Monel Threadolets, ANSI B16.11 High Nickel Alloy Threadolet Supplier in Mumbai, India. |
Threadolets Price List In India
| Price of Threadolets manufacturer in India | Threadolet Price in India (INR) | Threaded Outlets Price in UAE Dirham |
| --- | --- | --- |
| Stainless Steel Threadolets | INR 513 | 46.57 UAE Dirham |
| High Nickel Alloy Threaded Outlets | INR 687 | 40.71 UAE Dirham |
| Carbon Steel Threadolets | INR 788 | 43.41 UAE Dirham |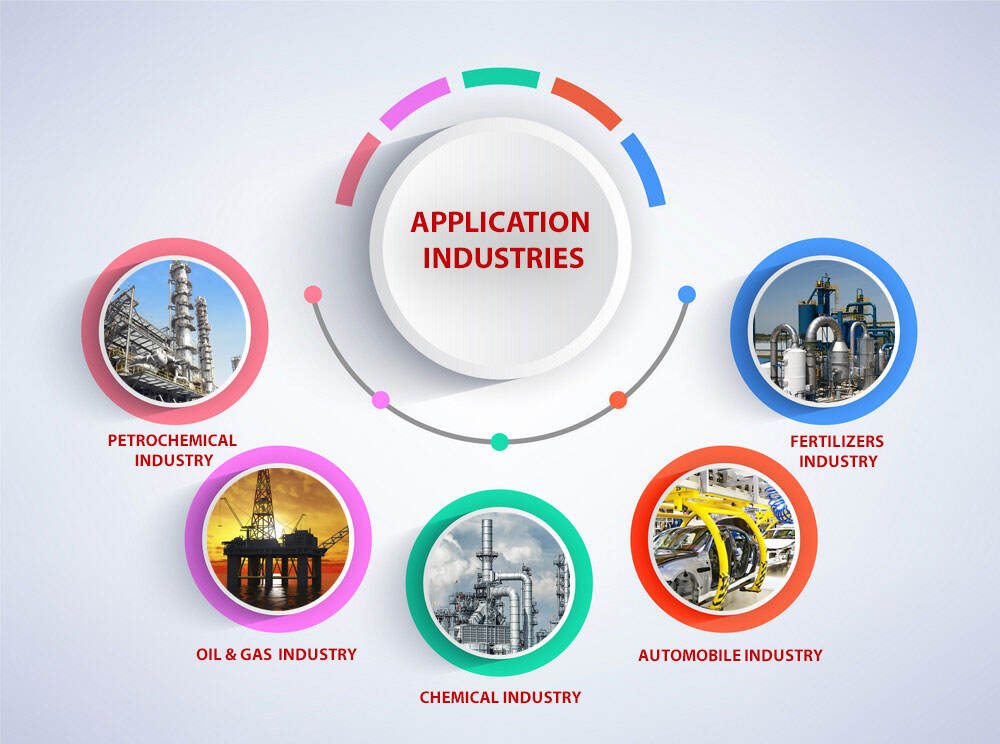 other types of Threaded Outlets
High Nickel Alloy Threaded Outlets
MSS SP-95 Monel Alloy Thread Olets
ASTM A105 CS Threadolets Supplier
ASTM A350 CS LF2 Threadolets
Threadolet Supplier in Mumbai
ASME B16.11 Threaded Outlets Supplier
Super Duplex Threadolet Dimensions
3000 LBS Threadolets Exporter
Austenitic Stainless Steel Threadolets
6000 LBS Threadolets
Alloy Steel Thread Olets Manufacturer
Incoloy® alloy 20 Threadolets
Industrial Threadolets Manufacturer
Titanium Threadolets Dealer
Copper Nickel Threaded Outlets
Threadolet Suplier in India
Threaded Outlets Branch Fittings Supplier
Stainless Steel SMO 254 Threadolets
Popular Searches For Threadolets
Threaded Outlet fittings supplier in india, Threaded Outlets, asme b16.11 Threaded olets, titanium Threaded Outlets definition, Threaded Outlet fittings price list, Threaded olets fittings price, high nickel alloy Threaded olets dimensions pdf, Threaded Branch Connection Fittings, Insert Threadolets, Threadolets Dimensions, Threadolets Weight, Threadolet Thickness, Pipe Threadolets, Threadolets Standard, Threadolet Sizes, Cheap Threadolets Olet Fittings, SCH10 Threadolets, Austenitic Stainless Steel Threadolets Branch Connection Fittings, Lowest Price Threadolets, Stainless Steel Threadolet Suppliers, 3000lb Threaded olets fittings chemical composition, stainless steel Threaded outlets fitting manufacturer in india, Titanium Threadolets, a wide range of the best quality Threaded Outlets, ss Threaded olets stockist in mumbai, Threaded Outlets definition, carbon steel Threaded Outlet fittings, SS Threadolets Exporters, Duplex Steel Pipe Threadolet Stockholders, b16.11 Threaded Outlet manufacturer in mumbai, Buy Hastelloy Insert Threadolet, bs 3799 alloy steel Threaded Outlet manufacturer in mumbai, Threaded Outlets supplier in india, smo 254 Threaded olets dimensions chart, galvanized Threaded Outlet fittings mechanical properties, Super Duplex Steel Threadolets Outlet Fittings Stockists, ANSI B16.11 Alloy Steel Threadolets Manufactures, ANSI B16.11 Carbon Steel Threadolet, MSS-SP-97 Nickel Alloy Threadolets, High Nickel Alloy Threadolets Olet Fittings Dealers.
Export Destinations For Threadolet
Switzerland, South Korea, Qatar, Tibet, Portugal, Pakistan, Ghana, Vietnam, Indonesia, China, Ukraine, Denmark, Namibia, Zimbabwe, New Zealand, Argentina, Azerbaijan, Gambia, United States, Bulgaria, Hong Kong, Costa Rica, Taiwan, Philippines, Belgium, Yemen, Hungary, Israel, Lithuania, Ireland, Trinidad & Tobago, Kazakhstan, Mongolia, Finland, Bolivia, United Arab Emirates, Angola, Iran, Malaysia, Venezuela, South Africa, Japan, Kenya, Estonia, Libya, Netherlands, Bahrain, Bangladesh, Thailand, Brazil, Sweden, Afghanistan, Singapore, Colombia, Greece, Chile, Egypt, Norway, Belarus, Morocco, France, Croatia, Bhutan, Nigeria, Spain, Australia, Turkey, Serbia, Sri Lanka, Nepal, Slovakia, Jordan, Ecuador, Austria, Italy, United Kingdom, Gabon, Peru, India, Saudi Arabia, Macau, Puerto Rico, Romania, Canada, Kuwait, Oman, Tunisia, Lebanon, Czech Republic, Poland, Mexico, Germany, Iraq, Algeria.
Domestic Supply For Threadolets
La Victoria, Gimhae-Si, Bogota, Sydney, Madrid, Petaling Jaya, Santiago, Kolkata, Rajkot, Hong Kong, Perth, New York, New Delhi, Chandigarh, Calgary, Montreal, Ranchi, Dammam, Pimpri-Chinchwad, Seoul, Ho Chi Minh City, Indore, Bangkok, Sharjah, Ernakulam, Moscow, Al Jubail, Haryana, Ahvaz, Kanpur, Algiers, Muscat, Mexico City, Houston, Jaipur, Jeddah, Lagos, Bengaluru, Colombo, Gurgaon, Doha, Chennai, Thiruvananthapuram, Navi Mumbai, Howrah, Geoje-Si, Noida, Dallas, Abu Dhabi, Kuwait City, Thane, Port-Of-Spain, Dubai, Pune, Melbourne, Tehran, Aberdeen, Ulsan, Busan, Hanoi, Ludhiana, Coimbatore, Singapore, Vung Tau, Visakhapatnam, Faridabad, Toronto, Vadodara, Baroda, Caracas, Ahmedabad, Chiyoda, London, Brisbane, Edmonton, Riyadh, Nashik, Hyderabad, Ankara, Jakarta, Granada, Cairo, Los Angeles, Jamshedpur, Manama, Rio De Janeiro, Courbevoie, Milan, Istanbul, Surat, Mumbai, Al Khobar, Kuala Lumpur, Secunderabad, Bhopal, Atyrau, Nagpur.