ANSI B16.11 Weldolet, Welding Outlet, Weldolets Branch Connection Fittings, MSS-SP-97 Weldolets, ANSI B16.28 Weldolets, Weld Outlets, Weld Outlet Fittings, Weldolet at Best Price Supplier in Mumbai, India.
Rajendra Steel Centre is the reputed industry which is involved in Manufacturing, Trading, Exporting, and Supplying high quality Weldolet. Our offered Weldolet is popular amongst global Clients because of its outstanding features such as excellent performance, high tensile strength, resistance against corrosion, and good durability. We offer a wide range of Weldolet in different sizes, shapes, dimensions, specifications, standards, and thicknesses. Also, we offer Weldolet in customized specifications as per the exact need of our valuable clients. Our Weldolet offers great corrosion resistance in several environments. Further, its chemical composition provides outstanding resistance to pitting, stress related corrosion cracking as well as oxidizing atmospheres. Weldolet is a general purpose austenitic stainless steel that is stabilized against carbide precipitation and designed to work within the carbide precipitation at various temperature ranges. Besides these, Weldolet has very good mechanical properties at elevated temperatures. It has excellent thermal and high-temperature stability.
Also, our Weldolet offers exceptional strength and flexibility to sustain high pressure and temperature conditions. Our Weldolet is reliable to use in many application industries such as Chemicals and Petrochemical Processing, Oil and Refinery, Paper and Pulp, Power Generation, Food Processing, Heat Exchanges, and more else.
Inconel Weldolets, Cupro Nickel Weldolets, Incoloy Welding Outlets, SMO 254 Weldolets Supplier, Nickel Alloy Weldolets, High Quality Welding Outlets Exporter, Hastelloy Weldolets, Duplex Steel High Pressure Welding Outlets, Buy Stainless Steel Weldolets, Alloy 20 Weldolets, ANSI B16.11 Weldolets Manufacturer in India.
At Rajendra Steel Centre, our expert team uses good quality raw material which is approved as material standards at the time of manufacturing excellent quality Weldolet. Our workforce uses advanced machinery, sophisticated methods, and equipment while manufacturing this Weldolet. We manufacture each Weldolet by following a set of national and international quality standards. Our range of offerings Weldolet provides excellent service life and its maintenance cost is low as well.
At Rajendra Steel Centre, we have a great quality control unit where each and every Weldolet is checked and inspected on different quality parameters. Also, they conduct various types of quality tests to check the quality and efficiency of Weldolet. Rajendra Steel Centre offers our Weldolet at reasonable rates. We understand the importance of quality packaging. Thus we use suitable quality material for packing Weldolet to avoid unwanted hams during transit. We provide secure delivery of products to our domestic and international clients within the specified timelines without damage.
Standard Specification For Weldolet
| | |
| --- | --- |
| Dimensions | ASME / ANSI B16.11, MSS SP-43, MSS-SP-79, JIS B2316, BS 3799 etc |
| Size | 1/8″-4″ (DN6-DN100) |
| Thickness | SCH 5S, SCH 10S, SCH 40S, SCH 80S, SCH 120S |
| Class | 3000LBS, 6000LBS, 9000LBS |
| Connect Type | Welded, threaded, BW, SW |
| | | |
| --- | --- | --- |
| | Stainless Steel Weldolets | SS Weldolets, ASME SA182 Stainless Steel Weldolets Branch Connection Fittings, ASTM A182 Stainless Steel Weldolet, Stainless Steel Weldolet Manufacturer, Stainless Steel Welding Outlets, ANSI B16.11 Stainless Steel Weldolet Supplier in Mumbai, India. |
| | Carbon Steel Weldolets | Carbon Steel Welding Outlets, ASTM A694 Carbon Steel Weldolet, Chrome Moly Weldolets, ASME SA105 Carbon Steel Weldolets Branch Connection Fittings, Carbon Steel Weldolet Manufacturer, ANSI B16.11 Carbon Steel Weldolet Supplier in Mumbai, India. |
| | High Nickel Alloy Weldolets | Inconel Welding Outlets, Hastelloy Weldolet Manufacturer, Monel Weldolets, ASME SB564 High Nickel Alloy Weldolets Branch Connection Fittings, ASTM B564 High Nickel Alloy Weldolet, Nickel Alloy Weldolets, ANSI B16.11 High Nickel Alloy Weldolet Supplier in Mumbai, India. |
Weldolets Price List In India
| Price of Weldolets manufacturer in India | Weldolet Price in India (INR) | Welding Outlets Price in UAE Dirham |
| --- | --- | --- |
| Stainless Steel Weldolets | INR 513 | 46.57 UAE Dirham |
| High Nickel Alloy Welding Outlets | INR 687 | 40.71 UAE Dirham |
| Carbon Steel Weldolets | INR 788 | 43.41 UAE Dirham |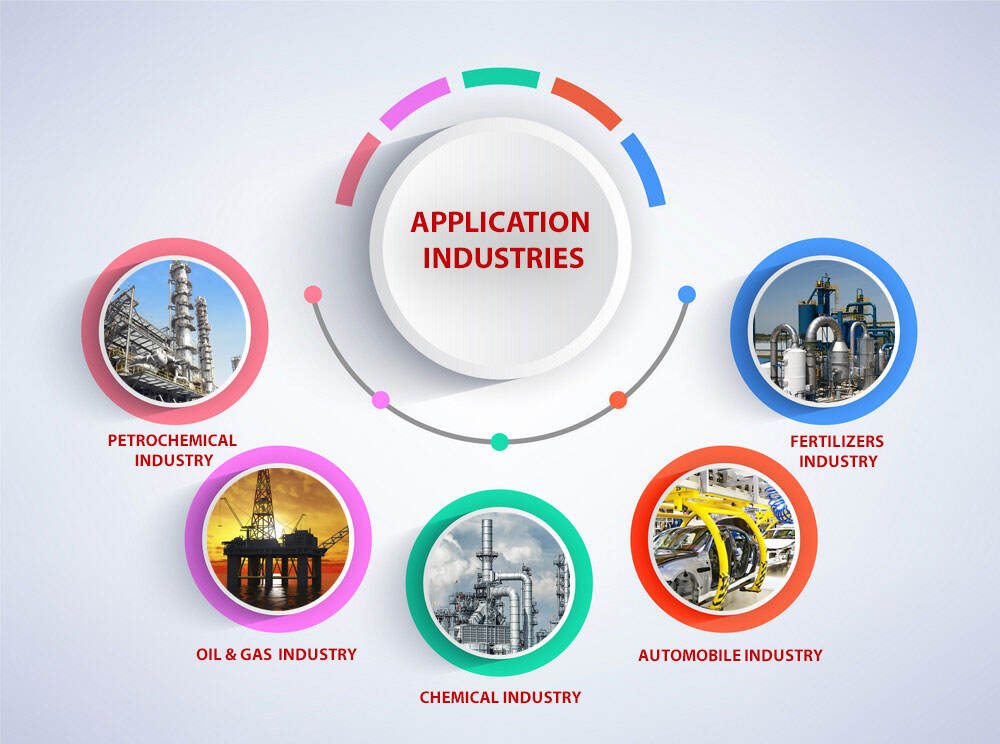 other types of Welding Outlets
Super Duplex Weldolet Dimensions
3000 LBS Weldolets Exporter
Austenitic Stainless Steel Weldolets
ASME B16.11 Welding Outlets Supplier
MSS SP-95 Monel Alloy Weldolets
ASTM A105 CS Weldolets Supplier
High Nickel Alloy Welding Outlets
ASTM A350 CS LF2 Weldolets
Weldolet Supplier in Mumbai
6000 LBS Weldolets
Industrial Weldolets Manufacturer
Weldolet Suplier in India
Copper Nickel Welding Outlets
Alloy Steel Weldolets Manufacturer
Incoloy® alloy 20 Weldolets
Welding Outlets Branch Fittings Supplier
Stainless Steel SMO 254 Weldolets
Titanium Weldolets Dealer
Popular Searches For Weldolets
a wide range of the best quality welding outlets, ss weld olets stockist in mumbai, weld outlets definition, carbon steel weld outlet fittings, 3000lb weld olets fittings chemical composition, stainless steel welded outlets fitting manufacturer in india, b16.11 welding outlet manufacturer in mumbai, welding outlets, asme b16.11 weld olets, titanium weld outlets definition, weld outlet fittings price list, weld olets fittings price, high nickel alloy welded olets dimensions pdf, Welding Branch Connection Fittings, Insert Weldolets, Weldolets Dimensions, Weldolets Weight, Weldolet Thickness, Pipe Weldolets, Weldolets Standard, Weldolet Sizes, Cheap Weldolets Olet Fittings, SCH10 Weldolets, Austenitic Stainless Steel Weldolets Branch Connection Fittings, Lowest Price Weldolets, Stainless Steel Weldolet Suppliers, SS Weldolets Exporters, Duplex Steel Pipe Weldolet Stockholders, Super Duplex Steel Weldolets Outlet Fittings Stockists, ANSI B16.11 Alloy Steel Weldolets Manufactures, ANSI B16.11 Carbon Steel Weldolet, MSS-SP-97 Nickel Alloy Weldolets, High Nickel Alloy Weldolets Olet Fittings Dealers, Titanium Weldolets, Buy Hastelloy Insert Weldolet, bs 3799 alloy steel welding outlet manufacturer in mumbai, welding outlets supplier in india, smo 254 weld olets dimensions chart, galvanized weld outlet fittings mechanical properties, weld outlet fittings supplier in india.
Export Destinations For Weldolets
Puerto Rico, Vietnam, Poland, Indonesia, Kazakhstan, Bahrain, Sweden, Gabon, Ecuador, Singapore, Brazil, Angola, Switzerland, Germany, United States, Slovakia, Lithuania, Saudi Arabia, Pakistan, Iraq, Australia, Hong Kong, Jordan, Turkey, Costa Rica, Japan, Romania, Austria, Italy, Philippines, South Africa, Bolivia, Czech Republic, Egypt, Netherlands, Argentina, Mexico, Nepal, Kenya, Bangladesh, New Zealand, Algeria, Nigeria, United Kingdom, Bhutan, Tibet, China, Trinidad & Tobago, Morocco, Malaysia, Iran, Sri Lanka, Oman, France, Yemen, Venezuela, Greece, Kuwait, Israel, Denmark, Croatia, Azerbaijan, Macau, United Arab Emirates, Thailand, Portugal, Libya, Peru, Belarus, Qatar, Finland, South Korea, Spain, Hungary, Taiwan, Lebanon, Serbia, Ireland, Estonia, Ukraine, Zimbabwe, Afghanistan, Canada, Namibia, Colombia, Tunisia, Norway, Gambia, Bulgaria, Ghana, Chile, Mongolia, India, Belgium.
Domestic Supply For Weldolets
Bhopal, Atyrau, Nagpur, Kuwait City, Thane, Port-Of-Spain, Dubai, Pune, Melbourne, Tehran, Aberdeen, Ulsan, Indore, Bangkok, Sharjah, Ernakulam, Moscow, Al Jubail, Haryana, Ahvaz, Kanpur, Algiers, Muscat, Mexico City, Houston, Jaipur, Jeddah, Lagos, Bengaluru, Colombo, Busan, Hanoi, Ludhiana, Coimbatore, Singapore, Vung Tau, Visakhapatnam, Faridabad, Toronto, Vadodara, Baroda, Caracas, Ahmedabad, Chiyoda, London, Gurgaon, Doha, Chennai, Thiruvananthapuram, Navi Mumbai, Howrah, Geoje-Si, Noida, Dallas, Abu Dhabi, Brisbane, Edmonton, Riyadh, Nashik, Hyderabad, Ankara, Jakarta, Granada, Cairo, Los Angeles, Jamshedpur, Manama, Rio De Janeiro, Courbevoie, Milan, Istanbul, Surat, Mumbai, Al Khobar, Kuala Lumpur, Secunderabad, La Victoria, Gimhae-Si, Bogota, Sydney, Madrid, Petaling Jaya, Santiago, Kolkata, Rajkot, Hong Kong, Perth, New York, New Delhi, Chandigarh, Calgary, Montreal, Ranchi, Dammam, Pimpri-Chinchwad, Seoul, Ho Chi Minh City.